Indulge in a treatment of your choice or our bespoke 'Hammam Package' which includes an aromatic steam bath, a body scrub and massage in a sensual setting within our intimate Moroccan salon. Gaze out over the Medina's North Gate and immerse yourself in a serene relaxation space for post-treatment freshly squeezed juices, teas and infusions to revitalise and rehydrate.
A traditional Moroccan Hammam
The 'Maison Bleue Spa and Hammam' is solely dedicated to your well-being. We use antiquated treatment methods to revive the spa and hammam magic, transporting you to a world of tranquillity and rejuvenation, designed to soothe and pamper.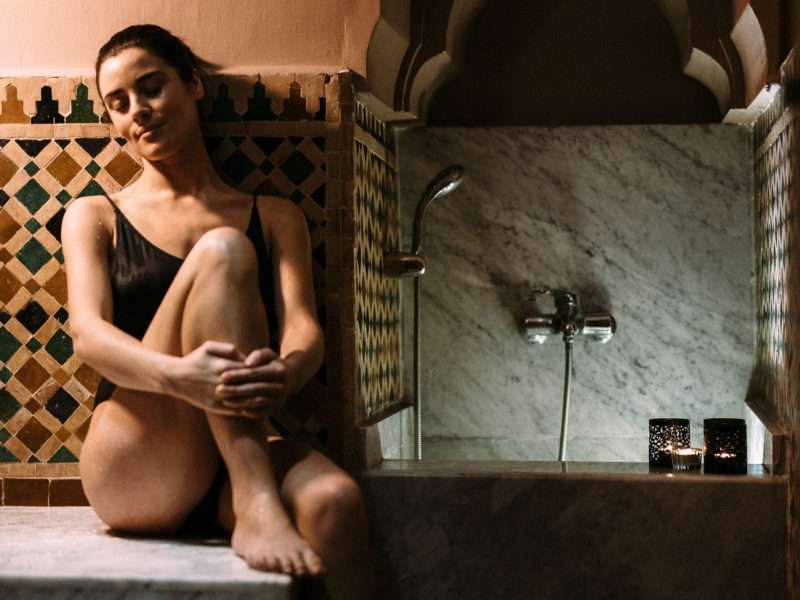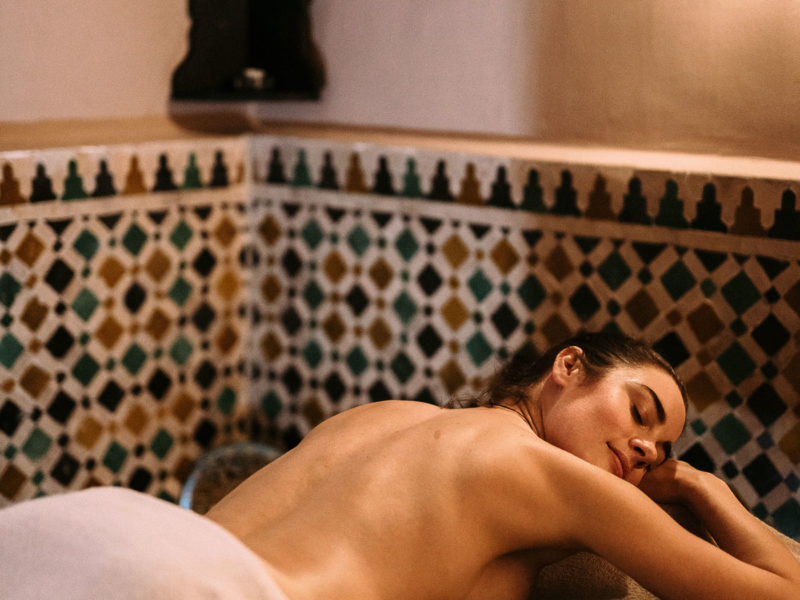 Relax & Rejuvenate
Begin with deep cleansing, our sauna treatment and exfoliating body scrub, followed by a massage using exotic aromatic oils and scents: rose water, amber, musk or orange blossom. These fragrances and traditional methods come together to create a sensual experience that advocates relaxation and emotional harmony.
Activities & Wellness Experiences
Riad Maison Bleue offers guests the use of our well-equipped fitness studio with a stunning view out over the hills.
During the summer months, our roof-top terrace is the setting to enjoy the sun and marry the calming and revitalising benefits of Yoga with the magical call to prayer for a unique Fes experience.
Our outside swimming pool is open all year-round with drinks, light snacks, towels and sun loungers readily available.
Take a 3D Virtual tour of our luxurious Spa.
Simply click on the play button below and use your finger or mouse to navigate around the space in full 3D.