La Maison Bleue is a traditional Moroccan residence built in 1915 by Sidi Mohammed El Abbadi, a prolific judge and astrologer of his time. The Riad, now lovingly managed by his grandchildren, is typically Fassi (Fez style) and located within the heart of the Fez Madina (old city).
An Exceptional Restaurant
Balanced spices, fresh produce and authentic Fassi settings all exude traditional Moroccan dishes that will leave you captivated by the home-style love, care and attention that goes into every dish.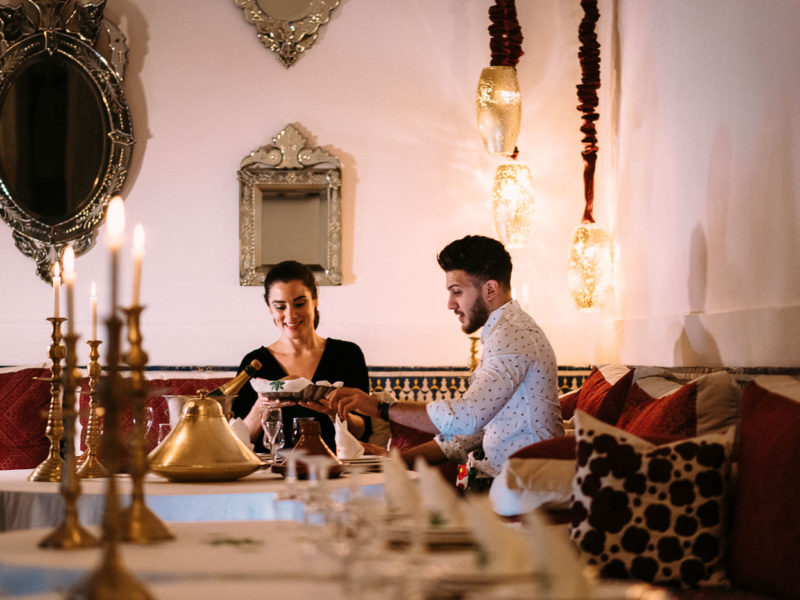 Luxurious Accommodation
Experience the peaceful city oasis in which to unwind, explore and enjoy the best life has to offer. Timeless Moroccan style has been merged with modern minimalistic design creating a palatial space for you to relax in luxurious comfort.
Architectural Spirit of Fes
Get lost in a world of chiselled plaster ceilings, antique furnishings, rich threaded fabrics and intricate yet symbolic zellij mosaic tiling throughout the property; blues symbolise the ancient city whilst the greens represent the colour of Islam, the native religion.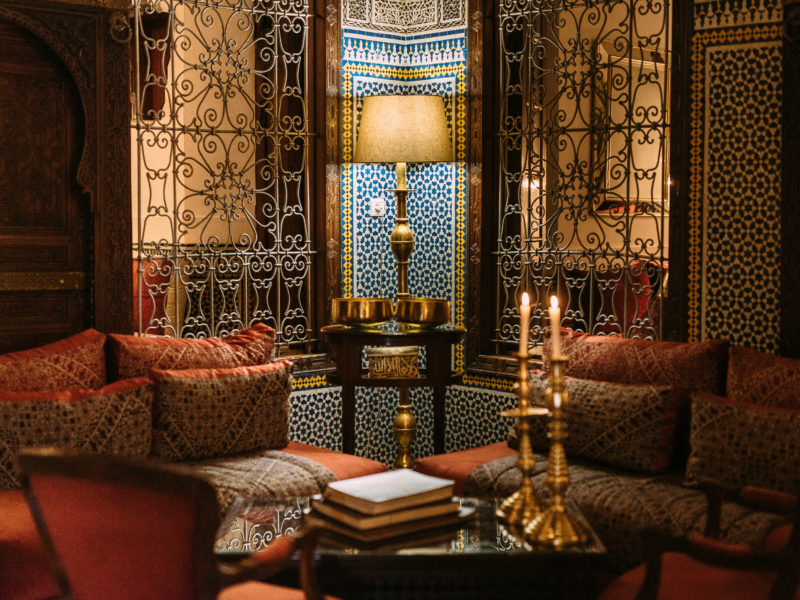 Take a 3D Virtual tour of the La Maison.
Simply click on the play button below and use your finger or mouse to navigate around the space in full 3D.